0 Zodiac Signs Jigsaw Puzzle People Game App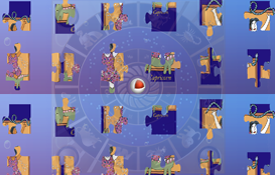 You are unique. You are lucky, unlucky, cautious, productive, successful, stressed, demanding, fortunate, and enjoyable.
Predictions about you using the 12 signs of the Zodiac. We don't dive into forecasts, but we focus on jigsaw puzzle fun.
We use caricature game puzzle people to represent Aquarius, Pisces, Aries, Taurus, Gemini, Cancer, Leo, Virgo, Libra, Scorpio, Sagittarius, and Capricorn in Zodiac Signs Jigsaw Puzzle mobile app.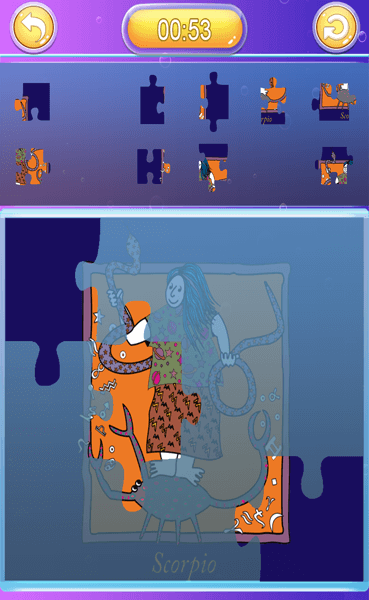 Sky based zodiac signs represented by animals are also used as additional puzzle pieces to give you lots of variety in this jigsaw puzzle game.
Forget about hundreds of pieces per sign. The easy, medium, and hard levels have just enough puzzle pieces to keep the game short, sweet, and to the point.
This means your iPhone, iPad, or Android sessions can be finished quickly when you may have limited time.
150 levels keep things rolling along.
We are at the center of our personal universe, so learn more about this unique game centered around you: Zodiac Signs Jigsaw Puzzle app for iPhone, iPad, and Android.