0 Are Word Or Name Mobile Games Boring?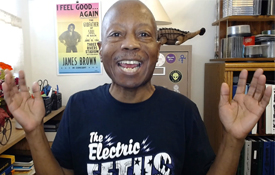 Mobile Games with words or names don't have to be a bore!
Do these kind of games put you in a daze, or...
Is it interesting action you want in a mobile game where words are at the center of the gameplay? If fast movement on the screen counts, here are a couple games we developed that might fit your bill.
Watch the video and see how Spelling Runners race game keeps things moving with a swipe of your finger. Then, Black History People Game drops names down the screen you must capture using the correct letters on your mobile keyboard.
Based on the video, which of these two mobile word games do you like?