0 Black History Audiobook Basics
The pleasure of a mobile audiobook is that you can listen anywhere at anytime using the convenience of your phone.
Oprah Winfrey and Maya Angelou above are just a couple of the featured stories in Black History Audiobook.
Developed in 2016, then completely updated in 2020, you'll find a wealth of fact based information read by two professional audio storytellers: Shenteria Childs and Kingsley Hugh Smith. Touch our names to see more about us on LinkedIn.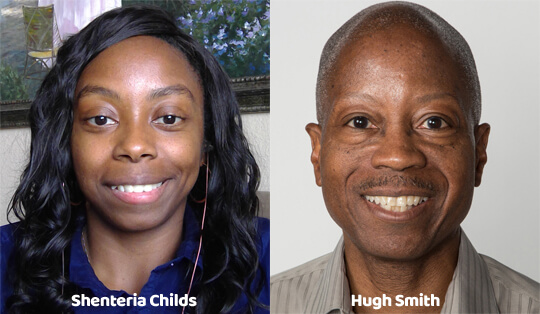 I've used Shenteria for years as the female voice in a lot of our apps. She is based in Las Vegas, Nevada. I am in New Jersey and developed this app.
Here are more stories that you will be able to hear in Black History Audiobook.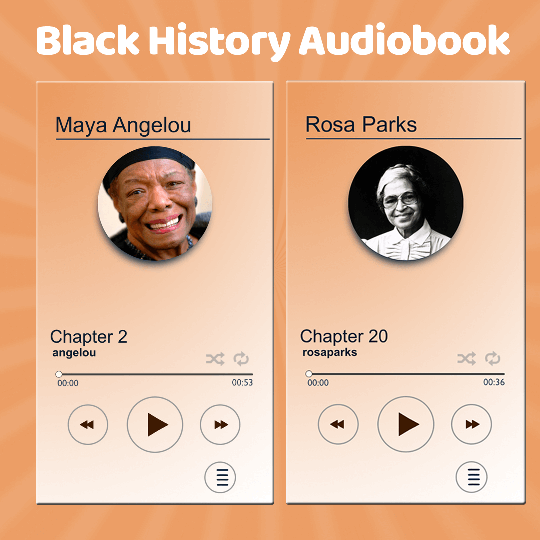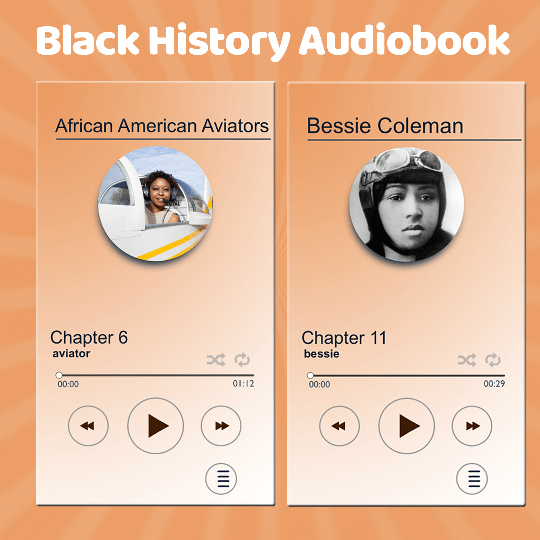 People are important, but so are movements. That's why we've included stories about Affirmative Action, African American Authors, and Brown vs Board of Education.
You'll also hear about African American aviators, African American Cowboys, and African American Demographics.
The iOS and Android versions are identical with some visual difference as you see below.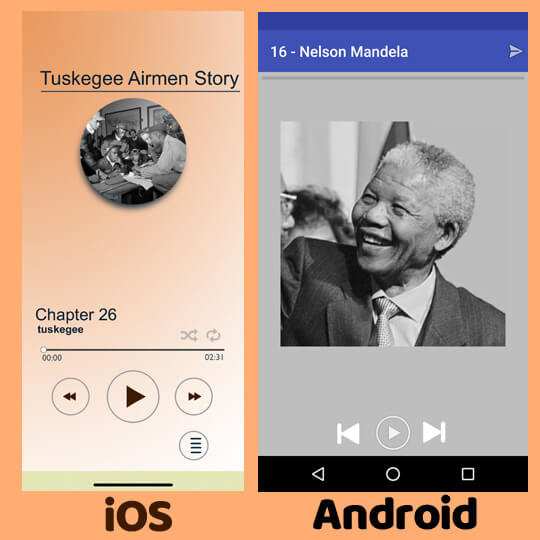 Both versions are 100% free. You won't find any full screen ads in the app to ruin your viewing or listening experience.
Learn more about Black History Audiobook then download to your mobile phone to hear these 30 inspiring stories.