0 Black History Expert App Expertise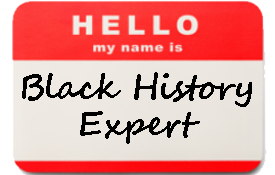 Would you easily enjoy scanning through the details about several hundred Black history figures, as a large number of your brothers and sisters have already done?
If the app was ad free, would your experience be even better?
You'll be the Black History Expert after diving into our hidden figures achievers app. It's a who's who warehouse of wisdom.
Black History Expert app keeps the spotlight on personal triumph by using brief written narratives.
Our other knowledge based titles: Black History People, Black History Express, and Black History Quotes Express include visual or game elements to liven things up.
You get right to the point using Black History Expert. It's twenty-eight chapters organized by stories into a simple to use reference.
Bookmark the people you are most interested in. If you want, copy the biographies from within the app.
Share the bios too. Easily find folks with search. This app is ad free.
Watch me use Black History Expert in this short 3 minute 24 second video. After the video, learn when I created the old and the new Black History Expert App from scratch.
Follow us:
Instagram: https://www.instagram.com/quikthinkingsoftware1
Twitter: https://twitter.com/quikthinking