0 Black History Museums Video VIP Tour Added to the App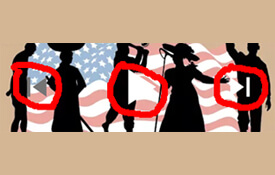 We've added our Black History Museums VIP Tour videos to the Black History Museums app. You'll now be able to watch all 12 video episodes right inside of the app. Previously, this video series was outside of the app on YouTube.
Depending on the version of Android that you have, you'll see the link to the videos at the top of your screen or in the Black History Museums App menu (3 vertical dots).
You'll notice that the download size of the app remains the same because we pull in the videos directly from our YouTube channel as you select them.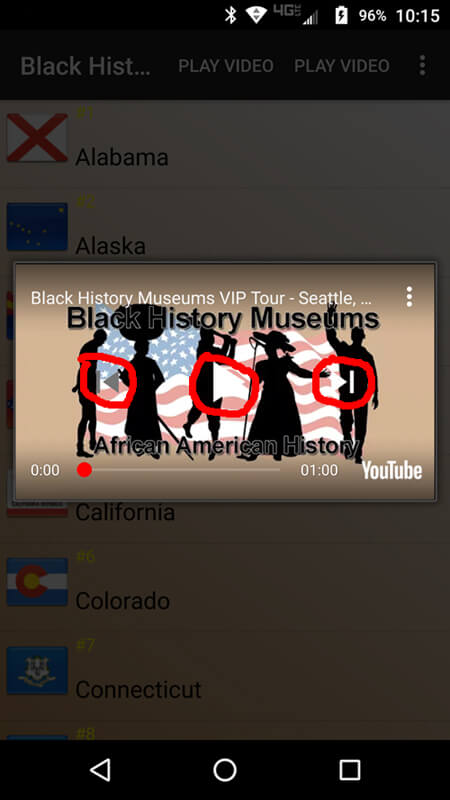 From left to right, the three red circles highlight the controls for the 12 videos.
| < go to the previous video
> start the video
| > go to the next video
As you see in the screen shot below "Connecticut," press your phone or tablet back button to close the video window. Download this new version of the Black History Museums app now. Enjoy!