0 Black History Quiz Trivia App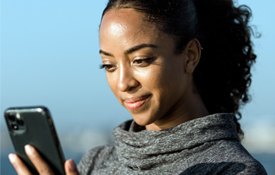 History happens all around us: past, present, and future. You can control some of the narrative in your life's journey, but not all of if.
People who write the stories in the historic records pick and choose those people or events they deem the most important.
Some gate keepers think that "most important" doesn't necessarily mean the most valuable. Traditional history books fall short in creating diverse reference material that reflect the multicultural fabric of our society.
Here's where telling your own story really matters.
At the time it was created using a fresh innovative digital technology, our legacy project Empower Encyclopedia CD-ROM attempted to build a better bridge to Black History story telling.
2023 will be the 25th anniversary of this massive undertaking.
In 2013 we morphed some of the Empower Encyclopedia content into Black History Quiz trivia for Android. Black History Quiz trivia for iPhone followed in 2018.
Lots of valuable Black history quiz questions and answers are presented in these convenient fact based mobile apps.
Take a break and watch me share my screen and play these Black history trivia games on both my Android and iPhone in the video below.