0 Black History Quotes Express App Bonus Video
by

Kingsley Hugh Smith

02/06/2020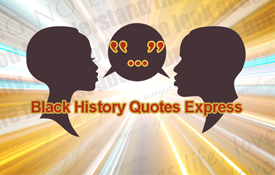 Black History Quotes Express continues to be one of the most popular mobile apps we've created. I use it all the time to find quotes that I need.
There are thousands of author quotes for you to explore and enjoy. The keyword search is a 5 star winner. Look for a theme "happy" or an author name "Wells." You'll get results as the entire database is searched.
Read more about Black History Quotes Express, or add this impressive collection of prose to your mobile phone right now: http://onelink.to/bhquotesexpress. In the 3 minute plus video I demonstrate how to use the app on both an iPhone and on an Android.