0 Black History Quotes Express Favorite: Bookmarking Love Quotes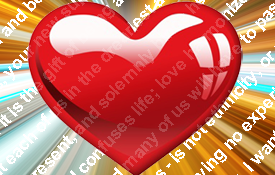 "Love is the only force capable of transforming an enemy into a friend." Do you know what famous person delivered this quote?
Mobile app users love creating their own favorites list by bookmarking the thousands of quotes in our Black History Quotes Express.
Suppose you wanted to easily find all of your top love quotes? How about faith quotes, or humor quotes, or friendship quotes, or family quotes?
Here's how to create your own unique list in the app.
The Martin Luther King Jr. quote above is in the favorites list below containing 5 love quotes.
For iPhone, iPad, and Android the process is the same if you are not searching by author name.
Use the magnifying glass
Search for a quote by keyword
Type in your keyword
We used "love" in this example
View the full quote
Locate the heart icon and touch it
In the 3 stacked horizontal lines menu...
Locate "favorites" and touch
All of your favorites are now bookmarked!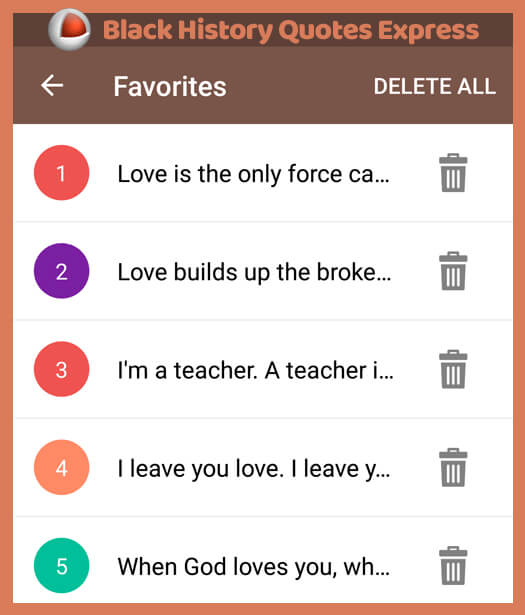 Discover why Black History Quotes Express is one of our most popular mobile apps.