0 Black History Quotes Express Mobile App
by

Kingsley Hugh Smith

07/20/2020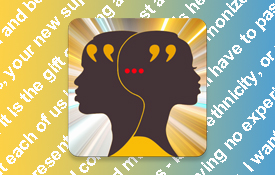 One thing you'll love about Black History Quotes Express mobile app is roaming through the 11 categories of inspiring, reflective, instructional, and humorous words of wisdom.
We pulled up these two John Lewis quotes among others in the app while reflecting on his legacy.
Who was this American hero who passed away on July 17, 2020? In 1961 as a teenager, he volunteered to participate in the Freedom Rides, which challenged segregation at interstate bus terminals across the South.
During the height of the Civil Rights Movement, from 1963 to 1966, Lewis was named Chairman of the Student Nonviolent Coordinating Committee (SNCC), which he helped form.
SNCC was largely responsible for organizing student activism in the Movement, including sit-ins and other activities.
Despite more than 40 arrests, physical attacks and serious injuries, John Lewis remained a devoted advocate of the philosophy of nonviolence.
He was elected to Congress in November 1986 and has served as U.S. Representative of Georgia's Fifth Congressional District.
Learn more about John Lewis at BlackHistoryPeople.com.
Within Black History Quotes Express app for iOS and Android you'll always find thousands of relevant passages that help us make better sense of the ambiguities or stresses of our world.
Updated July, 2020 in The App Store, Amazon App Store and Google Play.