0 Building Black History Quotes Express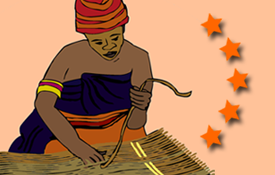 What does it take to create a valuable mobile app? Here's a recipe. Generate some creative energy, conduct some consistent research, and tie-in some technical knowledge to put it all together.
For our highly successful Black History Quotes Express project, we started with a storyboard listing the quotation categories:
Love, motivation, inspiration, instruction, Friendship, Humor, Family, Reflection, leadership, Empower, Faith.
Next, over seven months from June, 2018 to November 2018 we curated the quotes. Here are running totals during a sample 5 day period:
Quote total = 1,922 (6/28/18)
Quote total = 1,978 (6/29/18)
Quote total = 2,079 (6/30/18)
Quote total = 2131 (7/1/18)
Quote total = 2,211 (7/2/18)
Quote total = 2,251 (7/3/18)
At the end of the process there were 2,688 quotes. Many more have been added since.
Each author was collated into a massive list. We assigned a category to each quote. Here's an example for historian Lerone Bennett Jr....
1 "An educator in a system of oppression is either a revolutionary or an oppressor" - reflection
2 "History is knowledge, identity and power. History is knowledge because it is a practical perspective and a practical orientation. It orders and organizes our world and valorizes our projects" - instruction
3 "It is difficult, if not impossible, to understand American history without some understanding of the Black experience" – reflection
Finally, the Software Development kit Android Studio was used to create the app for Android. We used the Xcode SDK for the iOS (iPhone and iPad) version of Black History Quotes Express.
After the apps were complete, we created the promotional material to support awareness. The last step was to submit the app to three app stores (Apple, Google Play and Amazon).
Watch and listen to the video below to see more quotes in action. Learn how you can download the free Black History Quotes Express, a mobile app you can use all year long. Use the quotes yourself or easily share them.