0 How To Find Black History Stories In 60 Seconds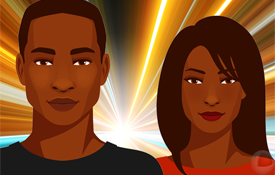 Want to know how you can easily find nearly 300 Black history stories in less than 60 seconds? Watch the video at the bottom of this post.
It's easier than you think. With 28 different chapters, Black History Express App provides hundreds of stories about different USA community achievers.
What kinds of stories are there? The first 9 of 28 chapters include art, authors, aviation, civil rights, community service / civil service, cowboys, dance, education, and entertainment.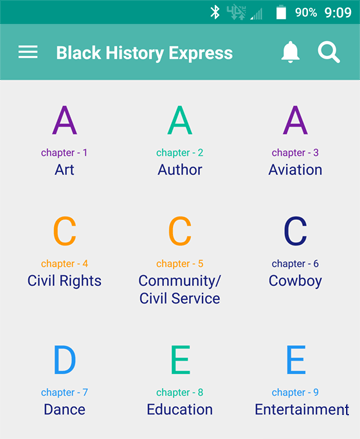 Download Black History Express app. Open it up. Your stories are there instantly.
These are people you know. These are people you may not know.
Are you ready to plug into important overlooked stories neglected by the media and overlooked in classrooms?
We put a fun quiz game into this text based app too. The quiz is based on 98% of what you'll read in the stories.
Black History Express is a free app you can use to update your awareness of the popular and unsung achievers who unfortunately may not get the credit they deserve.
All of the information you are looking for is in the app so you don't have to be online on your phone or tablet to use it.
Easily swipe left or right to the previous or next story within in each chapter of Black History Express.
Watch the quick 29 second video below to discover more. There is no audio in this video. Remember to follow us on Instagram, Facebook, YouTube, and Twitter.