0 Ingenious Black Inventors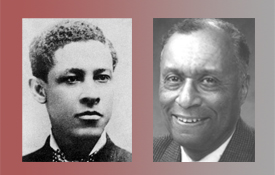 When you've worked at a Philadelphia, Pennsylvania shoe factory for years creating footwear by hand you've probably thought of ways to speed up this labor intensive process.
Within the work day you can only get so far manually attaching the shoe sole to the upper fabric or leather.
In 1883, Jan Matzeliger revolutionized the shoe manufacturing process. He patented his lasting machine creation to automate the process of attaching the shoe sole to the upper material.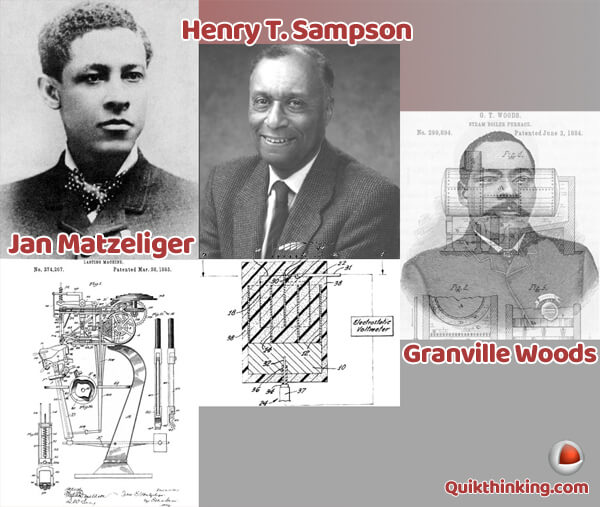 Early in his career Purdue University graduate Henry T. Sampson worked as a Research Chemical Engineer at the US Naval Weapons Center in China Lake, California.
He specialized in high-energy solid propellants and case-bonding materials for solid-rocket motors.
Sampson earned degrees in Chemical Engineering from UCLA and Nuclear Engineering at the University of Illinois Urbana-Champaign.
He was a pioneer in academia becoming the first African American to earn a Ph.D. in Nuclear Engineering in the United States.
On July 6, 1971, Sampson was awarded a patent with George H. Miley for the invention of the gamma-electric cell, a direct-conversion energy device that converts the energy generated from the radiation of high-energy gamma rays into electricity.
Finally among these big three, there's Granville Woods. Did you learn about him or any other African American inventors in school?
Mr. Woods was an effective, ingenious inventor. His 45 patents between 1884 - 1907 include the steam boiler furnace.
Woods wowed with creative solutions for battery technology, railway brake systems, telephone and telegraph technology, and much more.
Discover 50 other trailblazers you'll want to know in the mobile app Black History Inventors.