0 Mobile Keyboard Game Play
by

Kingsley Hugh Smith

10/05/2022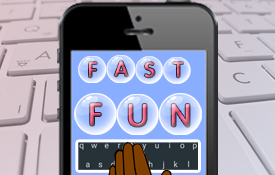 How good are you at tapping on your mobile keyboard? Sometimes it's frustrating because the keys are tiny.
Our Black History People Game app is a mobile keyboard based challenge for both iOS and Android. For any keyboard size, the game is easy.
History is an element of the game that introduces lots of famous people from the past. Current personalities are in there too.
Watch this 53 second video as I play the game and explain more. Our Black History People Game webpage has the connection to grab this gem from all of the major app stores.