0 Pizza with Apples Forever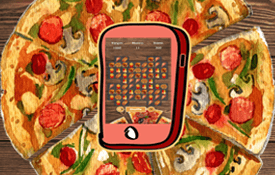 "I would never win an award for not loving pizza" so says actor - former wrestler Dwayne "The Rock" Johnson. We don't do awards here, but we love pizza too. We love it so much that we've created a "new" game for it.
Pizza Burger Crush for Android is our match-3 game introduced on a lark in October, 2015. Read more about Pizza Burger Crush. The app was so well received that it was always in the back of our minds to do a version for iPhone and iPad.
Follow the story of how it all came together within the closing weeks of the 2nd quarter of 2019. These demos were all fully functioning iPhone versions of the app (but never released).
This first version (with one game level) worked well enough with lots of cool digital effects. We felt the game play wasn't quite fast enough so it was shelved. Demo Version 1:
For Version 2 (with multiple game levels) we also included lots of sparkling special effects but after lots of evaluation we decided it just didn't cut it! Demo version 2: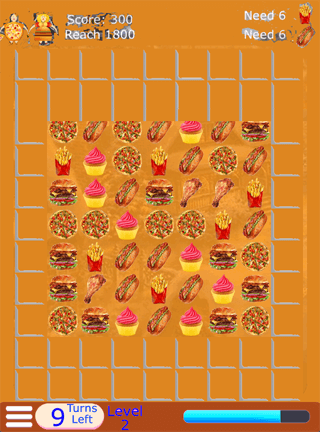 We killed the cupcakes, went back to the original demo version, added mustard with ketchup, made multiple changes, tested it on different iPhones and iPads, and decided that version 3 was just right: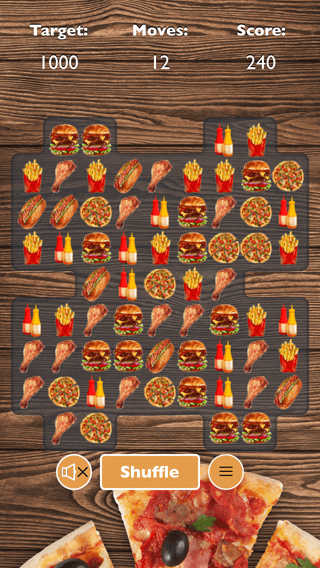 The final version above has several game levels with varying degrees of difficulty. We enjoyed working on this iPhone and iPad version.
We slowed the pace down from the Android version which is fast paced and wild. The iOS versions have no time limit so you can play forever as long as you keep winning. This allows you to use strategy to maximize the score across the game levels.
Long live pizza, burgers, chicken, hot dogs, and fries with special thanks to our artist Julia Liberali who drew the food items for the version 2 Android upgrade using watercolors! (She didn't draw ketchup/mustard).
Release date in the App Store for Pizza Burger Match-3 for iPhone and iPad will be Monday, June 24, 2019. Watch the game video with both the iPhone/iPad/Android versions for a public service laugh below!