0 Software Success: How To Master Your Favorite App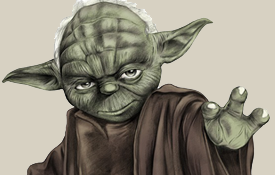 While doing some research for a big new project not related to apps, I stumbled upon this article below I wrote way back in 1996! That year I worked part-time at a computer school teaching programming.
Hugh Smith at Quikthinking Software (2018)
As you contemplate giving thanks during the holiday season, we thank you for your support and offer this legacy look into how I mastered Microsoft Word.
Back in the day you could call Microsoft for free, get a support person on the phone for free (usually immediately), and let the support person assist you with your problem related to their software.
I reference this in the article, however those days are long gone. In the 1990s I also visited Microsoft in Seattle, Washington, took their tour, and closely observed their in-house software duplication process.
My interest in their technique was to follow best practices for my own software app CD in-house duplication.
The details in the story below apply to most apps and most software today. Many of the online help references have disappeared with social media resources taking their place.
I have not edited this 'How To' story. Here it is scanned as an image. Flip your mobile phone into landscape to make the image easier to read.
The How-To summary was originally published in T'Byrds Computer Forum Volume 1 Issue 9 November/December 1996. The article appeared in the official conference program...
The occasion was the 2nd Annual Computer Technology Conference sponsored by The Showboat Hotel Casino Atlantic City and co-sponsored by The New Jersey Development Authority for Small Business, Minority, and Women's Enterprises.
Not every tip still applies, but most of them do point you in a positive direction.
Also see our post: An Affinity To Learn Something New.