0 Texting While Emoji-Expressing Yourself
by

Kingsley Hugh Smith

04/12/2023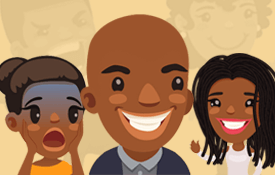 What's the one thing that six of the stickers below have in common? You might be surprised by the answer. AAeMojis are 162 colorful emojis that are perfect for texting on your Android or iOS device.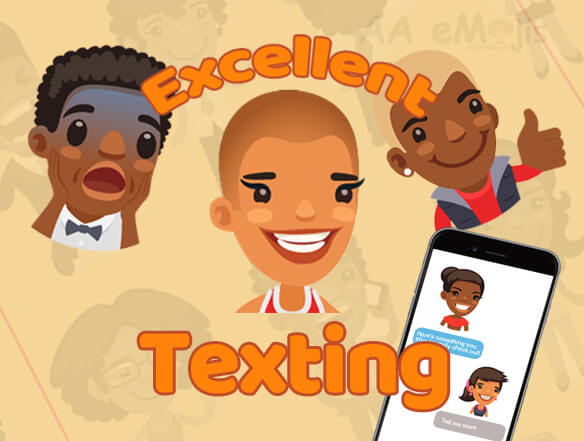 All six of the featured emojis referenced above (but not the ones on the phone in the photo) were actual requests by users who grabbed the AAeMojis collection from either Google Play or the App Store.
The Newest AAeMojis were drawn by our artist.
In 2018, when we launched the app, there were 102. In 2023, the count is up to 162 with full iOS support and solid support for the latest Android 13 as of this writing.
Find out much more about AAeMojis for iPhone, iPad, or Android. The perfect black emojis to light up your emotive message.