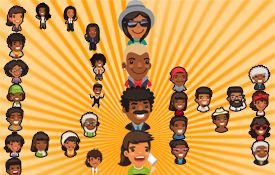 If you have an iPhone, you know how easy it is to text with emojis. For Android users, it is more of a challenge.
Here are just a few of our AAeMojis for iPhone and Android spelling out the acronym BLM for Black Lives Matter.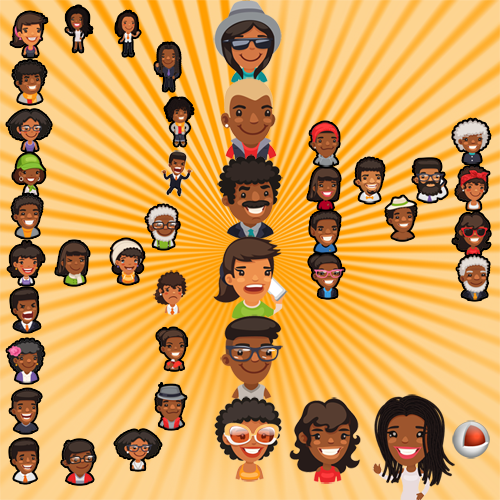 For Android phones, there are two easy ways to use these emojis in a text message.

Method 1

1) Open the app.
2) Swipe left to the 2nd screen.
3) Scroll up to select the emoji you want.
4) Touch the emoji you want.
5) A "Share with" box will pop up.
6) Select your messaging app.
7) Your image from step 4 is automatically added.
8) Write your text and send your message.

Method 2

** (Do this only once) Make sure you followed the "Use Emojis on Facebook" instructions on screen 3 of the app.
Scroll down and touch "Go" on the "Use Emojis on Facebook" picture. Answer "Yes" when prompted to create the emojis album gallery on your phone.
This is required to use the emojis for texting.

1) Open your text messaging app.
2) Select your contact and type your message.
3) Open the image Gallery you saved **
4) Press the "+" next to "Type a message" to open your emoji gallery.
5) Scroll to the emoji you want and select it.
6) Send your message.


I can tell you that on Samsung phones, Motorola phones, and iPhones we've used, it is easy to text wth these AAeMojis.