0 Fear Of The Inventors Quiz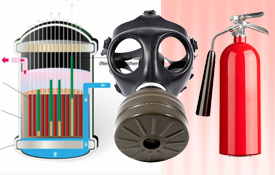 A refined nuclear technology patent, the gas mask, and the fire extinguisher have three interesting things in common.
Black inventors. If tests during your school days put you in a panic, a mobile app called Black History Inventors Quiz might bring back those anxiety memories!
Maybe this is the reason why more people download our Black History Inventors app than Black History Inventors Quiz.
The Quiz title buries the expanded wealth of entertainment and creativity you'll find that the 'inventors only' version lacks.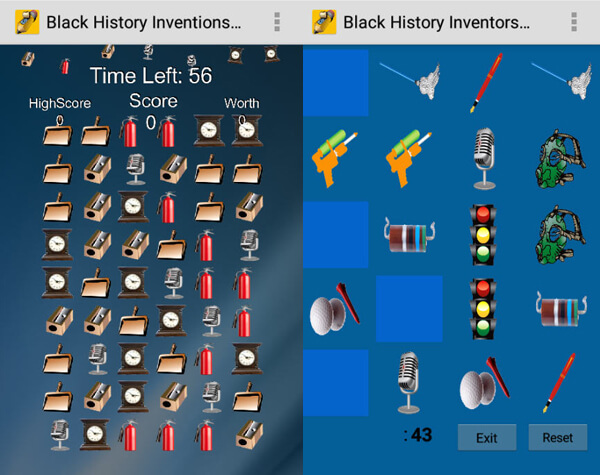 Two games are bundled into the Quiz app. A match 3 game on the left, and a matching game on the right. The images represent real inventions by Black History people.
The whole point behind creating this app was to offer a central location where you could learn more about the untold stories of these inventors. The quiz was just a bonus.
In the story section, over 50 interesting profiles are included. Each has audio narration so you can listen to highlights.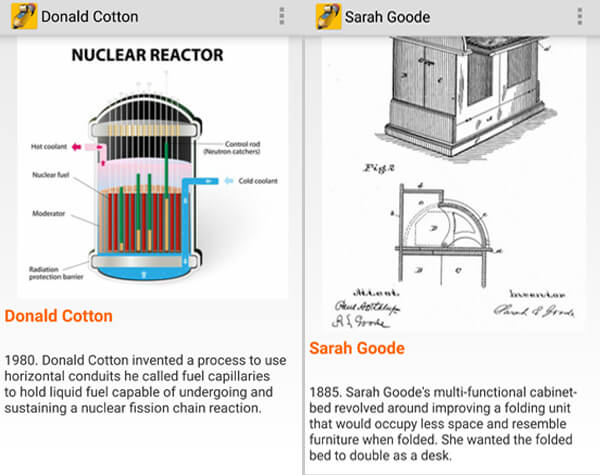 Here are four entries profiling the creative people who made outstanding contributions to worldwide innovation with their ingenuity.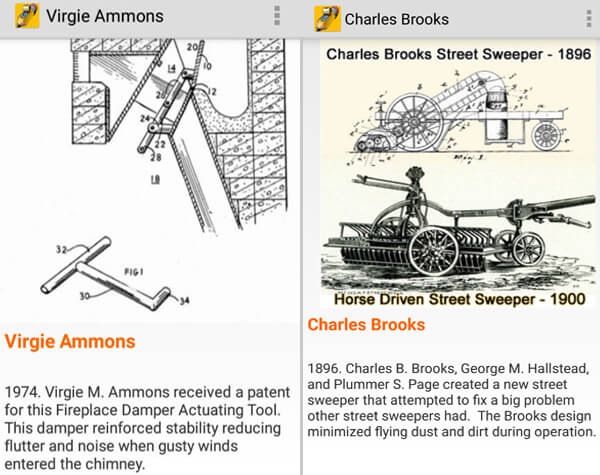 What if you had your own idea for an invention or a brainstorm vision that popped into your head? Inside of the app is a sketching program to quickly draw your concept.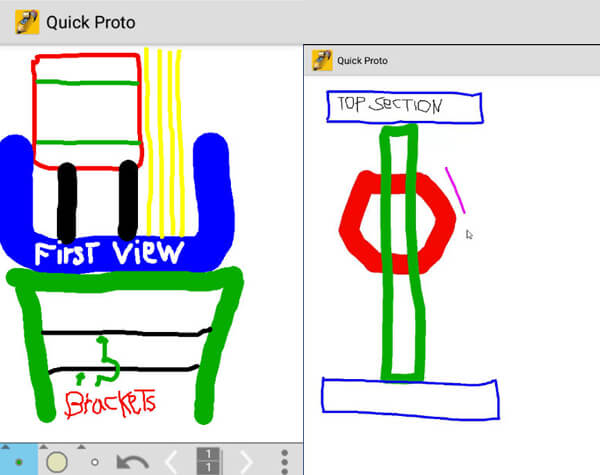 Prototype the next big thing using the drawing section of Black History Inventors Quiz!
We saved the 'best' for last if you are quiz averse.
Super tip. Explore the story section of the app before trying your hand at the quiz. Read or listen to the stories. Now, you have a solid background.
The quiz questions are easy once you've discovered the inventors. All of the quiz questions are based on the story section of the app.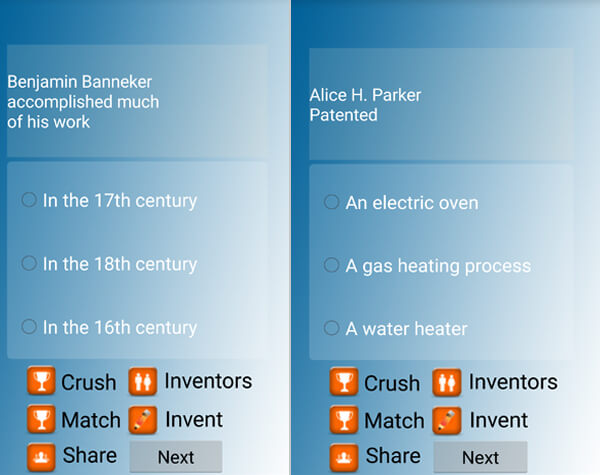 Below the quiz questions are the four other sections of the app: Crush (Match 3 Game), Match game, Inventors stories, and Invent (sketching tool).
So don't be fearful of this quiz. It's only 20% of the story. No one will see your quiz answers unless you share and tell all!
We were humbled when Black History Inventors Quiz was honored with a Best Mobile App Award Silver Nomination for Education.
Black History Inventors Quiz is for Android. Black History Inventors app is for iPhone, iPad, and Android.