0 5 Black History Month Apps That You Need To Discover
by

Kingsley Hugh Smith

02/01/2023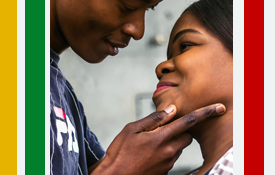 Among the 12 Black History mobile apps created by Quikthinking Software, here are the 5 Black History apps I highly recommend. Discover them for Black History Month.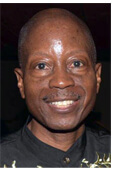 It matters if events happened before you were born. This is history connected to now.
Even though Black History Month began in 1976, Dr. Carter G. Woodson created Negro History Week in 1926.
His week honoring Black culture was the second week of February between the birthdays of Frederick Douglass and Abraham Lincoln.
Today Black history is saluted internationally. October is Black History Month in the United Kingdom.
Photo: Hugh Smith. Calendar concept below created by Hugh Smith.
5 Black History Month Apps That You Need To Discover:
Black History Quotes Express
Black History Quiz
Black History People Game
Black History Inventors
Black History Express
All are extremely popular for both Android and iOS. #5 Black History Express is currently Android only. Connections to all of these apps are at the bottom of this post.
Black History Quotes Express
Black History Quotes Express features nearly three thousand soul purging thoughts radiating from a who's who list of shining visionaries. These people share themes about:
Love
Motivation
Inspiration
Instruction
Friendship
Humor
Family
Reflection
Leadership
Empowerment
Faith
The quotes can be easily searched, bookmarked, copied and shared.
Watch as I tell you more in this 59 second video.
Black History Quiz gives you fact based trivia that may open your eyes about some overlooked topics. Teachable moments pop out from these questions.
For iPhone you'll soar through multiple choice, true or false, and picture quiz challenges. Watch these two videos for Black History Quiz for iPhone and Android platforms.
Black History People Game
What's celebrating Black History without having some fun in the process. Your fingers will get some keyboard exercise when you play Black History People Game.
Inside of the app is the complete list of the people we use and their claim to fame so you'll be able to learn more about them.
Here's a 30 second snapshot video of Black History People Game.
50 inventors are profiled in a mini audiobook using images, biography and sound to feature successful men and women creators.
See the Black History Inventors app videos and read what 10 users have said about the app. They share why they love it!
Black History Express is an African American knowledge base and fun quiz game.
Within 28 big chapters you'll find 'art to theater' and everything in between. Use the app summaries as a reference when you need to find information fast.
You can bookmark your favorite sections to find them quickly for later use. Search easily through all of the chapters to find the people who are included in this special showcase.
Black History Express also includes a quiz trivia game based on the information you'll find in the 28 big chapters of the app.
With hundreds of questions, you'll reinforce your appetite to know a little bit more and to beat the quiz trivia game!
*** Bonus ***
Black History People NAME Game
Not to be confused with Black History People Game featured earlier, the name game is an advanced "remove the appropriate word" brain puzzler teaser.
If you really know about Black History, Black History People Name Game is for you. Compete with other global players in this Android only app.
Most of the 4 word teasers are general knowledge combinations based on a Black History person. You don't have to be an expert to play along.
I demonstrate in this short 30 second game video.
Find all of the apps (from these pages on our website) to the app stores:
The Bonus, plus a special extra!
Black History People NAME Game
Black History Picture Puzzle Game
Enjoy them all. Thanks! This is not some February influencer fad for us. We've been creating Black History apps/software since 1998.