0 Black History People Game App Video Live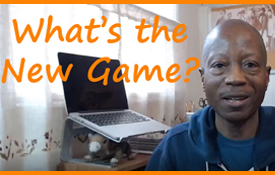 Black History People Game App, the fast paced interactive keyboard busting trivia experience featuring the names of black history people floating down mobile screens in bubbles is out and in the app stores.
Watch me play the game live in real time. 30 levels, 3 lives, one chance to get it right! You won't see me play 30 levels, but in the 3 minute video I give you a good taste of what this game is all about by playing a couple of rounds.
If you are a journalist please contact Quikthinking Software if you would like access to the digital press kit or press release.
Not familiar with all of the famous or unsung icons in the app? Try some of our text based or image based apps to discover more about all of these great people: Black History People, Black History Express, Black History Quotes Express.