0 The 7 Best Mobile App Blog Posts of 2021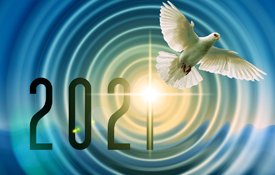 Did you miss our 7 best mobile app blog posts of 2021? Take a look below and then jump right to the complete stories.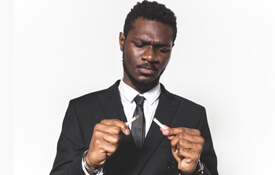 New research published in the Journal of General Internal Medicine and conducted by investigators at Massachusetts General Hospital (MGH), Vanderbilt University Medical Center and the University of Pittsburgh School of Medicine reveal this:
Those who believed that smoking increases the risk of getting COVID-19 or having a more severe case were more likely to quit, while those who perceived more stress tended to increase their smoking. See Blowing Cigarette Smoke During a Pandemic and the related mobile app.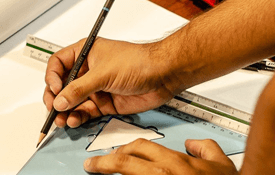 What kind of mobile phone do you have? From a game developers point of view, if your phone is iOS, we celebrate. Why?
iPhone and iPad models add up to a few dozen variants so designing a visual layout to accommodate these devices is straight forward.
Unfortunately (for app developers) there are thousands of Android device models with design features that challenge our screen layouts! Read the rest of Sizing Up Thanksgiving Match 3 Game App Screens.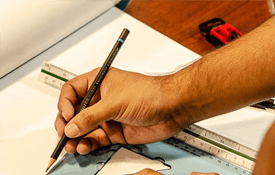 iPhone 13 has just been released. As a follow-up to the disclosure about Android screen sizes in Sizing Up Thanksgiving Match 3 Game App Screens, here's a quick look at the same mobile app on iPhone.
Although it is easier to design screens for iPhone and iPad because there are many less variants than Android, the iOS screen design process is still tricky. We reveal why in Sizing Up Thanksgiving Match 3 Game App Screens IOS.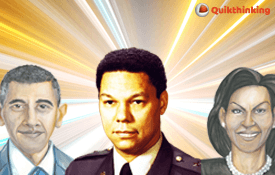 Three familiar faces: President Barack Obama, former Secretary of State Colin Powell, and former first lady Michelle Obama.
Custom portraits of the Obamas sketched for Quikthinking Software by artist Julia Liberali.
General Powell passed away on October 18, 2021.
Powell (1937 - 2021) was born in Harlem, New York on April 5. During his distinguished career, he served as a four-star general, National Security Advisor, Chairman of the Joint Chiefs of Staff, Secretary of State, and as the mastermind of operation Desert Storm (against Iraq). Learn more in Black History Express App Stories.
Entertainer Sammy Davis Jr. was drafted into the U.S. Army's first integrated unit. Hazel W. Johnson served her country as Chief Nurse for the Army Medical Command in Korea.
Army, navy, air force, or marines. All veterans including prominent African Americans have served their country. We salute them and those who have made the ultimate sacrifice.
Film maker James Edwards served in the army, and after service enrolled in drama school under the G.I. Bill.
Actor James Earl Jones was another army vet who studied theater after military service under the G.I. Bill. Discover more in the Veterans Day Appreciation post and why this information is included in our app.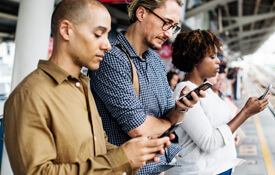 Andrew was a former co-worker who constantly swapped his mobile phone for a different model so frequently that it was not unusual to see him with 3 different phones within a 3 month period.
A mobile phone of the month club didn't exist. Andrew was just in pursuit of his ideal cell phone.
Suppose you want the latest and greatest device to run that cool new app but getting a fresh iPhone or Android is questionable thanks to supply chain issues. Know what to do by reading The New Mobile Phone Shortage Quick Fix.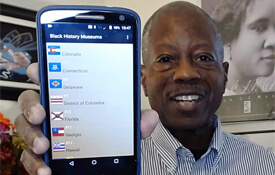 What would you do after years of collecting African American artifacts and memorabilia? Here's what Jeffrey A. Fletcher did. He decided to share his curated history with the community of Stratford, Connecticut.
Even though the last two pandemic laced years have been a challenge for all of us, this obstacle didn't stop Jeffrey A. Fletcher from opening the Ruby and Calvin Fletcher African American History Museum in October, 2021. Find out in the rest of the story How African American Artifacts Inspired a Collector. Even more within the museums app.